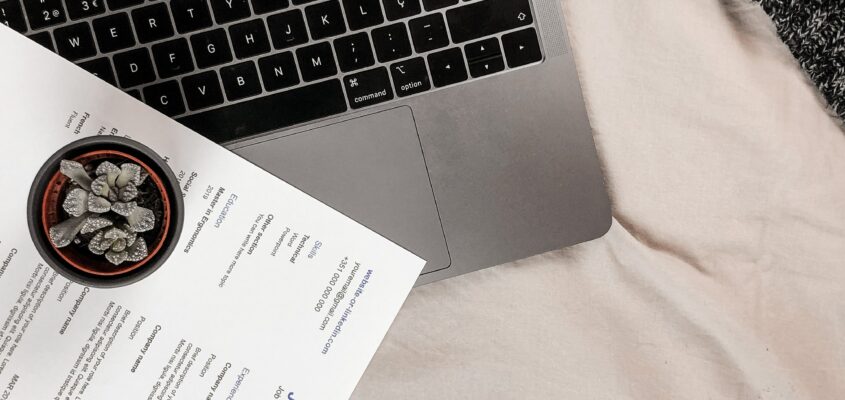 10 Qualities Employers are Looking For In Your Resume
When an employer is trying to fill an open position, they're probably looking at hundreds if not thousands of resumes. Want to make yourself stand out? Most employers are looking for the following 10 qualities in a resume. We'll let you know what those qualities are and how you can communicate them clearly and effectively.
1. Detail-Oriented:
People who are detail-oriented often make fewer mistakes. They also notice their mistakes faster and other flaws that others don't see. If you want to show an employer that you're detail-oriented, make sure your resume is formatted properly and free from errors. Additionally, you can mention an appropriate anecdote in your bullet points. You can describe something like the time that you noticed a flaw in a large project. And how you fixed it.
2. Adaptable:
If you've worked on large collaborative teams or a team of two, adaptability shouldn't be difficult to demonstrate. You could mention different cultures, ways of doing things, or other situations you've adapted successfully in your bullet points describing what you did in each position.
3. Curious:
Curiosity is a desirable quality for employees—particularly for technical professionals. But it can be a difficult quality to communicate on something as limited as a professional resume. One way you can show your curiosity is by mentioning the side projects you work on, the hobbies you pursue, or the wide range of skills you've developed over the years. This kind of varied interest is often indicative of someone with a curious nature and employers will pick up on that.
4. Direct:
Getting to the point is an incredibly desirable quality to employers everywhere! If you have it, show it on your resume by getting right to the meat of your work experience. Make each of your bullet points describing the work you've done informative but concise.
5. Professional Appearance:
Not every industry puts as much stock in a professional appearance. But, for many employers, this is still a desirable quality. While some people leave this for LinkedIn or other social media profiles, others prefer to show employers directly on their resumes by including a professional headshot.
6. Agile:
An Agile environment indicates a very specific work culture and daily routine. But, for the purposes of this article, I'm referring to the employees who are flexible, nimble, quick on their feet, and able to respond to changing client needs and a fast-paced business. If you've worked on continuous enhancements and upgrades or you've met many short deadlines you should include some of this information on your resume to show how agile you are. Of course, if you have experience working in an Agile environment, you can mention that too!
7. Communicative:
Clear communication is critical in positions where you're interacting with clients and customers, collaborating with coworkers from many departments, or working remotely. Employers are often looking for this quality and while you can't demonstrate your verbal communication skills on a sheet of paper your written communication skills are on display. Use your resume as a way to demonstrate your clear communication abilities and your communicative nature.
8. Passionate:
If you're passionate about what you do, show it! If you have side projects, passion projects you can provide links to, awards or other accolades in your field, or a blog or YouTube channel dedicated to teaching others the skills you're passionate about share those on your resume.
9. Dedicated:
Dedication is one of the most crucial qualities in a resume. Your dedication is important to employers and while job-hopping has become more normal and accepted, a steady work history can help show how dedicated you are. Additionally, getting promotions or added responsibilities in one of your previous jobs is a great way to show that you're dedicated and will continue to improve the longer you're at a company.
10. Goal-Oriented:
While it may feel a bit abnormal to go on and on about your awards, accolades, and achievements mentioning them on your resume can help show that you're goal-oriented and achievement-minded. Those are both incredibly desirable qualities in a resume and will make employers take a longer look.
If you want to make your resume jump off the page, use this guide as you write a new resume or edit your old one. This will help you stand out in a sea of qualified resumes.
For more career advice, check out our blog!