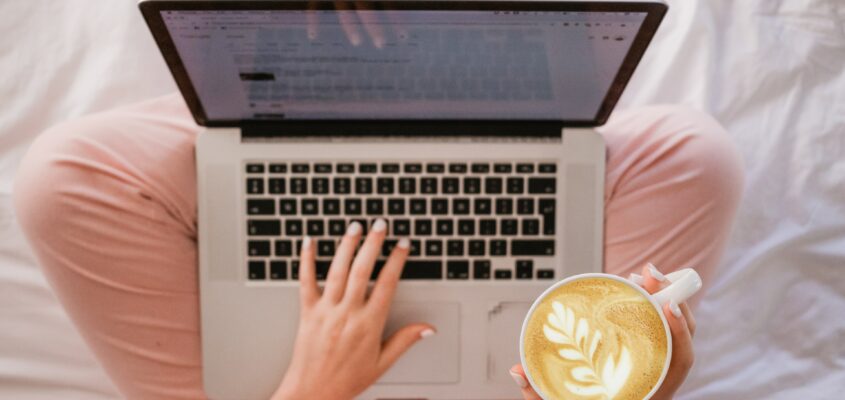 5 Habits & Beliefs Holding You Back at Work
If the daily grind has started to feel more strenuous than ever, you may have some habits and beliefs that are holding you back at work. If you want to be more successful, you need to break these 5 habits and beliefs.
1. Lack of Continuous Improvement:
Getting comfortable with the skills you have and not branching out, challenging yourself, or learning something new might be holding you back at work. If you're not continuously improving, your career growth will stagnate. Take the time to work on your soft skills, your industry knowledge, or skills that will help you reach the next level on your career ladder.
2. Overloaded Schedule:
Sometimes, when there's too much to do, it feels like there's nothing you can do. Mismanaging an overloaded schedule can really hold you back at work. And, while you may not be able to control your workload or even your daily schedule, you can make important tweaks that help you tackle the mountain of work you need to get done. Planning projects backwards from their due dates, breaking your to-do list down into small items so you can check things off faster and gain momentum, or letting your coworkers know you need to be left alone a few hours per day to really focus can help you properly manage an overloaded schedule.
3. Not Celebrating Small Wins:
If your accomplishments are going unnoticed—both by yourself and the people you work with—you may burn out faster. While you can't control others' reactions to your accomplishments, you can make a habit of celebrating small wins at work to motivate yourself and help you succeed.
4. Generational Stereotyping:
If you want to form strong team relationships, become a great mentor or mentee, and have a successful career you need to stop believing in generational stereotypes. Back away from the articles about Millennials and Baby Boomers and get to know each person's work habits individually. Listen to others, identify their strengths, and find a way to work well together. When you believe in generational stereotypes you hurt your professional networking skills and, ultimately, yourself because you're limiting your potential.
5. Thinking Work-Life Balance is Impossible:
No matter how busy your work and home life are, work-life balance is never impossible. If you think that, you may get frustrated and stop growing your skills or stop investing time in career success. Feeling overwhelmed and unbalanced can also burn you out. The best thing to do to achieve a better work-life balance is to shorten your commute. You could either by move or change jobs. If you feel your current company doesn't offer the work-life balance improving benefits you desperately need like flextime or telecommuting, start a job search to find a position that offers what you need.
If you want to be successful at work you need to break these 5 habits and beliefs. Don't let self-inflicted or easily fixable situations prevent you from being successful and enjoying your workdays.
For more career advice, check out our blog!