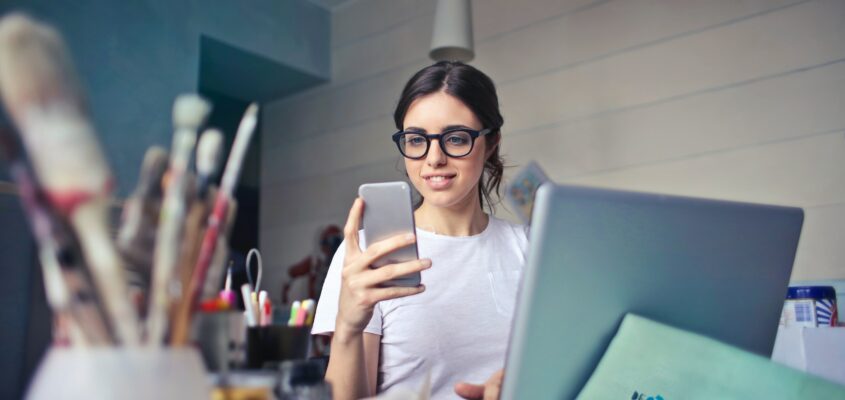 5 Ways to Find Success at a New Job
You want to dive in headfirst at your new job and succeed from day one! You've just spent the entire interview process talking up your skillset so it's hard not to feel like anything less than perfect performance will be a disappointment, but that couldn't be more incorrect. Most employers anticipate anywhere from two weeks to one month before you've learned their unique systems and standards.
So how can you feel like you're succeeding while you're easing into your new job? Do these five things:
1. Take Notes & Ask Questions:
For some this goes without saying but taking notes and asking questions early on will ensure your success in the coming months. You're learning an incredible amount of stuff in a short period of time during your first few weeks at a new job. Even memories of steel can falter under the pressure of this immense amount of new information. Feel free to take as many notes as you need and ask questions if necessary, you'll thank yourself for this down the line.
2. Extra Rest and Relaxation At Home:
One way to make sure you're overwhelmed during your first few weeks at a new job is to add constant activity or stressors at home. Make sure to schedule extra time for rest and relaxation when you've started a new job, this will help balance out the mental stress and will keep you focused at work. It's amazing what a little extra relaxation can do for your success rate at work!
3. Raise Your Standards Every Day:
Don't walk in the door on your first day at a new job expecting to wow everyone and solve critical issues. Instead, the best way to make sure you're succeeding is to raise the standards you set for yourself every day. Adding an incremental amount to the expectations you set for yourself each day will help you ease into success in your new position.
4. Don't Be Afraid to Speak Up:
When you join a new company in a new role, there's a lot you don't know. However, even if this is your first technical job, you still have a developed skill set under your belt. If you notice an error or an opportunity for maximized efficiency, speak up! Similarly staying too quiet in collaborative environments during your early days might make you look like you're not a team player. Take these first few weeks to bond with your coworkers and you'll be a successful member of the team in no time!
5. Look for Small Victories:
We have a whole article dedicated to this concept but, in short, small victories are the little opportunities you can take advantage of to have success early on in your new job. You won't have time to impress your bosses by completing a major project this early on but you will have time to find small opportunities to impress them through small victories. Keep your eyes peeled for these opportunities!
You're ready to knock the socks off of your new employers as soon as you walk through the door, but you know it may take some time to learn the ropes. Easing into success at your new job is easy if you do these five things. Good luck with your new position!
For more career advice, check out our blog!