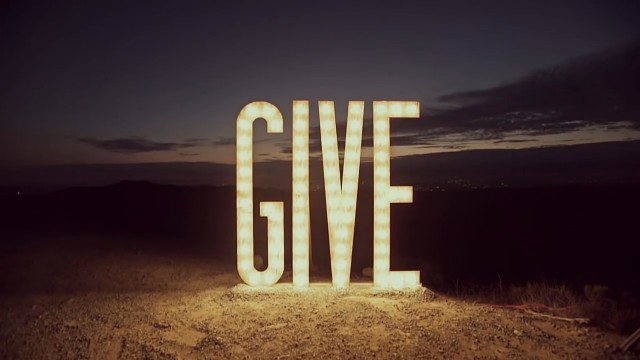 Benefits of Encouraging Employees to Give Back
Wouldn't you love to have an office filled with happier, healthier, more empathetic employees? It's easy to get caught up in our own little worlds, the every day stresses or the constant responsibilities, and forget about the world around us. However, studies show that we should start giving back more in order to improve our health. The American Heart Association has found proof that giving back benefits our hearts. Doing something for others releases Oxytocin, a brain chemical that increases compassion, decreases risk of depression and improves overall feelings of happiness. Because of this, one of the best benefits you can give your employees is introducing programs that encourage giving back to the world around them. Here are a few ideas to get you started:
1) Donations: The easiest way to feel that generosity buzz is to donate to a cause you believe in. Consider offering incentives or bonuses to your employees in the form of donation stipends. Choose a few charities that your employees love, or let them choose their own. For example, Donor's Choose is a great site where you can help students in need across the United States. Omaze offers a chance to win a once in a lifetime experience when you support social missions. There are so many great options to choose from, your employees are sure to find the right one for them!
2) Microloans: If donations aren't your thing, microloans are a great way to make a difference to entrepreneurs in third world countries. Encourage your employees to read Half the Sky by Nicholas Kristof and Sheryl WuDunn, or watch the film of the same name, for a great introduction and immersion into the wonderful world of microloans. Microloans encourage fiscal responsibility and provide opportunity for people who otherwise would not have any. If you want to incentivize microloans like donations, a simple and effective way to do it is through Kiva. These microloans empower people around the world but they'll also empower your employees
3) Fellowship Programs: Several tech companies, including CISCO Systems, have established Fellowship Programs for its most dedicated, charity-minded talent and you should consider it! Temporarily lend your talented employees to non-profit organizations who need a little extra help. In existing Fellowship Programs the company continues to pay its fellows for the duration of the program. This not only benefits the non-profit, it also helps your employee and your company overall. Watch them come back with more focus, appreciation and exemplary social skills. They will inspire their coworkers and radiate with so much happiness it's sure to catch on!
4) Benefits: Do you have an end of year Holiday Party? Consider making it a charity auction or gala! Your employees will have the time of their lives while giving back to the world around them. Have a few of your most organized employees donate their time to organize the function and have the rest come with end of year donation stipends in hand!
5) Volunteering: One of the most rewarding ways to give back is to go out there and do something yourself. Whether you donate your time to a park cleanup or teach basic technical skills around your local community, it's guaranteed to feel awesome! The easiest way to encourage your employees to get on board with volunteering is to be flexible. Consider adding a company wide Community Service day where they can sign up to have the day off to make a difference in your local community. If you can't dedicate a whole day to it, a couple hours will do. Research shows that those who volunteer just 2 hours every week receive maximum benefits like higher empathy levels, greater feelings of happiness and even reduced stress levels.
If you encourage your employees to give back, it's more likely that they'll find the time and resources to do it. Remember to offer a variety of options. No one cause will resonate with all of your employees. Studies have shown that the positive effects associated with giving back can be reversed if you're making reluctant, bad-faith efforts. Spending a Saturday cleaning up the local park won't work for everyone, just like giving money to a microloan won't feel important enough to others. Variety is the spice of life and it's also the key ingredient of effectively encouraging your employees to give back.
Implementing one or more of these charitable programs into your company's benefits package will not only increase the overall happiness of your current employees, it will drive in stellar employees. According to Sylvia Ann Hewlett, "research from the Center for Work-Life Policy proves that high potential employees…are seriously motivated by a desire to give back to the world and increasingly seek out employers that allow them to participate on company time."
Encouraging your employees to give back benefits your company, your employees and the world around you. Why not establish a few of these programs today?