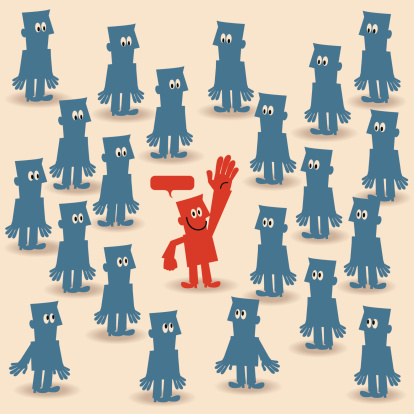 Getting Hired in an Overcrowded Market
Competition in the IT industry is fierce at the moment. If you're not bringing something unique to the table, chances are you'll be looking for a long time. There are an overwhelming amount of highly qualified IT professionals queuing up and looking for jobs right now. Resumes sit in piles at large organizations and hardly get attention due to the impressive amount of active candidates in the market. This is why it's important to get noticed and make an immediate impression on your job prospects. There are several ways you can beat out your competition, but you must be smart about it. For starters, you must design your resume to make it stand out. Employers sift through piles of resumes and will not give yours a second thought if it's just like every other piece of paper.
There have been people who have gone one step further in ensuring their potential employers notice them, including playing on the employer's interests in an IT environment. After some research, if you find that your employer is highly organized and runs a paperless office, brush up on your knowledge of how organizations can leave behind a smaller carbon footprint. You will not only impress the hiring manager by finding common ground, you will impress upon them your passion for knowledge.
Networking is an excellent way to ensure you get on friendly terms with your target organization. Since your industry is an industry that thrives on the latest technology, you can find many ways to interact with your potential employers beforehand, thus forming an impression even before you apply for the job. Make your presence known. Go through the organization's Facebook page and participate in their latest discussions with relevant and interesting posts. Want to step even further out of the box? Facebook offers an advertising service where you can develop a targeted ad that directs potential hiring managers to your online portfolio or resume. You can include your skill set as well as qualifications so that relevant hiring managers will notice you.
Everyone in the IT industry now has a social profile; it's very easy to familiarize yourself with the employers you will be interviewing with. You can find out their interests professionally as well as personally, and impress them with a common interest in a cover letter or on the interview. All in all, in an overcrowded market it is vital that you think outside the box to get hired, otherwise you will be remembered as just another face in the crowd.