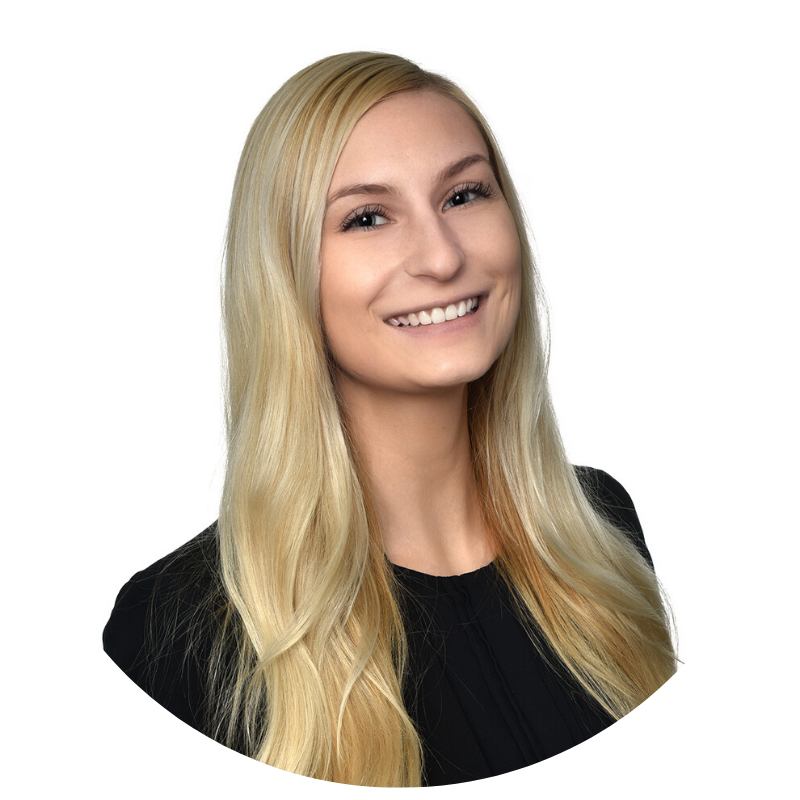 Ashley Newton
IT Search Executive
Hi, my name is Ashley and I am looking forward to being your IT recruiter! I grew up here in the Chicago land area. I am also a recent graduate from Governors State University. I take pride in building strong long-term relationships with my candidates and clients. My goal as your recruiter is to help you find your perfect career match and to provide you with the best candidate experience along the way!
Outside of Camden Kelly, you can find me at the gym or binge-watching a show on Netflix. I also love visiting family and friends in Arizona, as well as traveling to experience new places.
I am looking forward to working with you and helping you build your teams and dreams!
Learn More About Ashley Newton
Ashley Newton Testimonials
Dedicated and Dependable
"Ashley has a distinct understanding of balancing my needs as a candidate, my future at the organization and the needs of the organization and its culture. She is detail-oriented and patient. I very much appreciated her quick responses, efficiency and prompt follow-ups to any questions or requests I had during the process. On top of her professionalism, she is quite affable and approachable."
Shelly
Reviewing team member Ashley Newton
On Point Recruitment
"Ashley was on top of things and on point during the whole recruitment process! Starting from reaching out to me to placing me to my new job, she really cares about placing people to the right career path. I'm very satisfied and I totally recommend her as a fantastic recruiter."
Nikolai Q.
Reviewing team member Ashley Newton
Ashley is a top notch recruiter!
"Ashley is a top notch recruiter! I was contacted by her about a developer role that ended up being the perfect fit for me. She answered all of my questions throughout the entire interview process, which helped me feel really prepared. I was then offered the job! It seemed almost too good to be true, but it's not. Definitely recommend working with her."
Will T.
Reviewing team member Ashley Newton
Load More