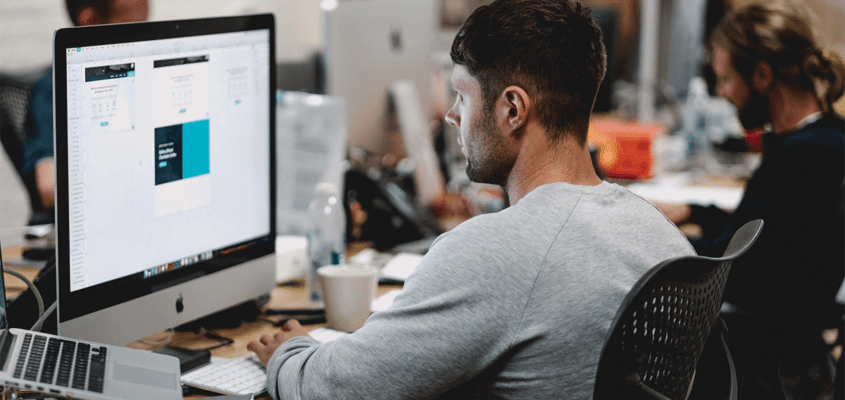 The Six Highest Paying Tech Jobs of 2019
If you're a passionate technologist, you're probably not just in the IT industry for the money. But it's always good to stay on top of salary trends and compensation averages across the country. This information can help you when you start your job search, negotiate a raise, or when you're ready to evaluate the next step in your career. With newly crowdsourced data on our side, we've identified the six highest paying tech jobs of 2019 and their median salaries across America.
1. Enterprise Architect ($122,585): If you're able to reconcile the needs of your company's tech stack with broader business concerns, you're tailor-made for the highest paying tech job of 2019. This challenging position probably tops the list because it combines complex technical concerns with management responsibilities.
2. Software Engineering Manager ($114,163): Similarly to the Enterprise Architect position that narrowly beat Software Engineering Managers' high average salaries, this position requires a wealth of technical knowledge and leadership abilities.
3. Software Development Manager ($109,809): In an interesting development, the slight title difference (and responsibility shift depending on the organization) between Software Engineering Manager and Software Development Manager results in an average salary that's $4,354 lower on average. Either way, this lucrative position ranks third because it requires business acumen, leadership abilities, and advanced technical knowledge.
4. Applications Development Manager ($107,735): Finally, at the bottom of the list of management positions is the Applications Development Manager title which pulls in a median salary of $107,735 in America in 2019. Remember, if this figure seems low for your area, these are simply medians from Glassdoor's self-reported salary data and may not be reflective of your specific area of the country, particularly if you live in a high cost of living area like Southern California.
5. Solutions Architect ($106,436): The analysis and management of data are the biggest concerns of most businesses in 2019 so it makes sense that solutions architects would fall this high on the list. Employers are looking to access data, understand it, and use it to their advantage and technologists with these skills play a crucial role in achieving that goal.
6. Data Architect ($104,840): Similarly to the Solutions Architect position, Data Architects rank highly on the list of the highest paying technical positions of 2019 because their skills are in high demand at a wide range of companies and are often hard for employers to find.
If you have really in-demand tech skills or cutting-edge knowledge of things like Machine Learning, AI, or data analytics you'll understandably demand a higher salary. Similarly, if you're in a management position and juggling leadership with technical responsibilities and a broader decision making capability in the business, your salary will be higher. Though these are the current highest paying tech jobs based on the median of self-reported salary data in America, your mileage may vary depending on the area you work in. As long as you continue to learn in-demand technical skills and expand your experience you'll be a shoe-in for career success in the IT industry.