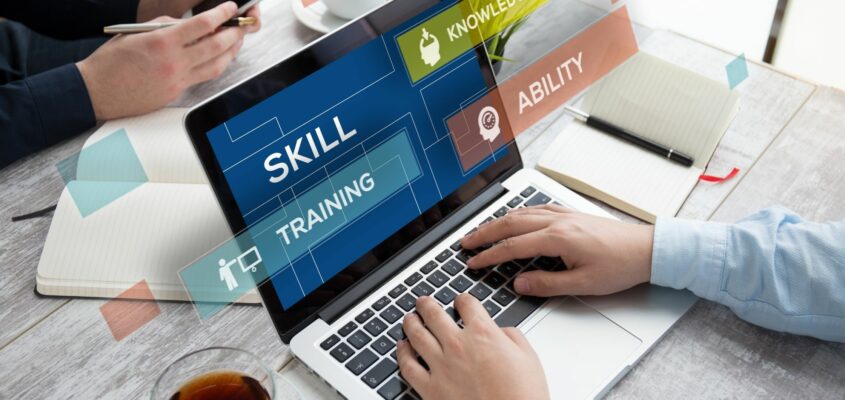 Why an Annual Skill Inventory Will Help You Achieve Your Goals
As the year is coming to an end many of us are wrapped up in the fun and excitement of the holiday season. This is also the perfect time of year for reflection and making goals for the next year, and that's where the annual skill inventory comes in.
What is it?
An annual skill inventory is a look back at your career, your side projects, or any of your professional skills over the past year. Whether you want to do it informally and all in your head or get fancy and make yourself a spreadsheet or journal dedicated to your annual skill inventory, it's used to evaluate how your professional skills have grown over the past year. If you ask yourself the right questions during your annual skill inventory you can evaluate where you are in your career and whether it's time to start learning new skills, sharpen up some dull ones, or make a big career move.
Great Questions to Ask During Your Annual Skill Inventory
1. Where do I want my career to go in 1, 5, and 10 years? – Looking down the road at potential career moves is always important. If you don't have a larger career goal in mind you can often lose track of time and miss out on some really great opportunities because you weren't prepared. In order for your annual skill inventory to be effective, you need to know where you're going within the next 1, 5, or 10 years so that you can see if your progress over the last year has helped you get to where you want to be.
2. Am I still learning here? – Job success isn't just defined by incremental raises, occasional promotions, and sweet benefits. Instead, your definition of job success should hinge on whether or not you're learning and growing in your current position. Look back at your work life in the past year and see what kind of learning opportunities you were offered, what kind of growth you were able to have, and evaluate whether or not your current job is providing you with the opportunities you need to have a successful career and reach your career goals.
3. What do I wish I would have known this year? – It's time to ask yourself what you wish you'd known this year. No, I'm not talking about game outcomes or which line to avoid at the grocery store, but instead take a look at your skills or opportunities you were presented with and see where you were lacking. Maybe someone asked you to help out on a project but you didn't have the right skills for it. Maybe someone at work was transitioning a project to a new technology that you don't know but wish you did. If you're setting skill growth goals for next year, this question can be invaluable.
4. How am I a valuable asset? – Annual skill inventories are a great time to appraise your worth. What value do you add to your team? What skills are your sharpest? What worth do you contribute to the company you work for? Asking yourself how you've created value in your current position over the last year can show your strong spots and the weaker spots that you may want to work on next year. If you do this before your annual review you could use this knowledge to make a great case for a better raise or even a promotion!
5. How can I do better next year? – If this is your first year doing an annual skill inventory, you may be disappointed by how little your skills have grown over the last year. And that's okay! Now that you have this information you can use it as fuel to set the right goals, work on the right projects, and learn the right technologies so that next year when your annual skill inventory rolls around you can have a set of results that you're proud of.
It's hard to set goals if you don't know where you're going or how you've progressed over the past year. With an annual skill inventory, you can evaluate your performance over the last year and identify your strengths, weaknesses, and growth opportunities. This could lead to a raise, a promotion, or a successful job search down the line but, for now, it will really help as you set your goals for next year.