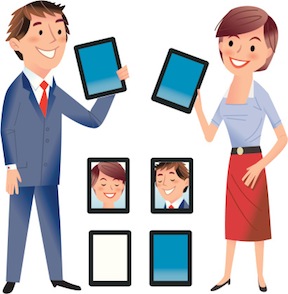 Your Resume Brought To Life
These days when just about everyone is using the internet and accessing it from just about anywhere they happen to be with the invention of smart phones and tablets, there is no reason to confine your resume to the humble paper format we all know so well. If you've spent any time at all learning about current trends in online marketing then you will know that content is key for exposure and the current reigning champion of online content is video!
If you really want to make an impression, consider creating a video resume and a corresponding fully functional website based on your experience and the many reasons why any company would be thrilled to hire you. Making a video resume isn't nearly as hard or as intimidating as it sounds. You may be dreading the thought of getting in front of the camera and even now just thinking about it might be making you sweat a little, but fear not! There are many creative ideas to help you through this.
If being the star of your own movie is completely out of the question then perhaps you could make an animated version instead (there are many freelance services available out there to help you out with this!). If you want to get brave though you can appear in person and give recruiters and hiring managers a great look at who you really are.
Video resumes might not be appropriate for all job types, but could work great for creative or technical jobs to show off your skills and highlight the things that don't get conveyed in a traditional resume. Keep your video short, creative and professional. Dress your best, don't be too corny and make sure to give your audience (potential hiring mangers or new bosses) a "behind the resume" look at your personality, experience and skills.
Tie your video resume or website in to your paper resume easily with a QR code. Now we're really getting creative and tech savvy and the decision makers are sure to notice!