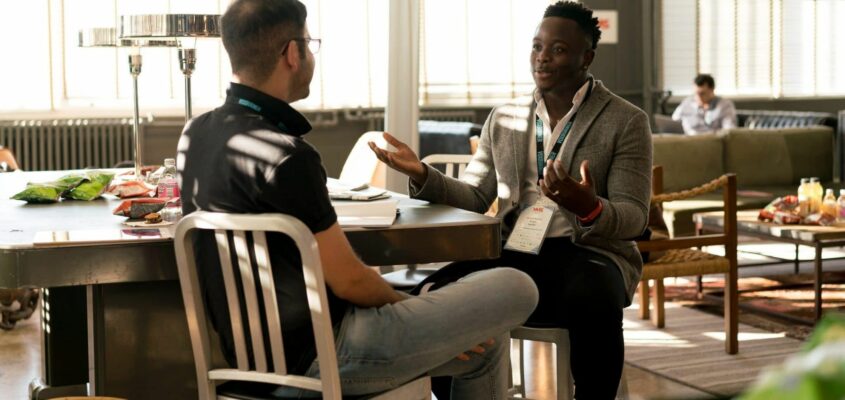 15 Things to Do To Be Valued By a Great Boss
Great bosses are hard to find! If you want to be more valued by your current great boss, here are 15 things you can do to become one of their most valued employees.
1. Pay Attention to Time:
It's important to pay attention to time in any area of work. Whether you're holding meetings, planning project deadlines, or just making sure you get your own work done. This valuable commodity is one that we never get back, so learning to respect everyone's time and hustle to meet deadlines will make you a more valuable employee.
2. Anticipate Problems:
Errors, bugs, problems—they're unavoidable nuisances that every office has to deal with. But, if you want to be a more valuable employee, one of the best things you can do is anticipate problems and correct them before it's too late. Whether that means spotting a bug or inefficiency before product launch or seeing that a team of collaborators isn't working well together and asking your boss to restructure that group, you can really impress a great boss with your ability to anticipate problems and solve them before they become huge issues.
3. Smart, Honest Feedback:
Whether you're offering constructive criticism or praise, a great boss will value you more if you know how to give smart, honest feedback when appropriate. Everyone loves to hear when they're appreciated and most people respect constructive criticism when needed.
4. Communicate Effectively:
Actively listening, offering great insights and ideas, and regularly checking in are all parts of communicating effectively. This skill set is essential if you want a great boss to think of you as their most valued employee!
5. Stay Up to Date With Technologies and Industry Trends:
One way to get a great boss to value you more is to increase your value! Stay up to date with technologies and industry trends that are up-and-coming or cutting-edge. This ability to learn, adapt, and constantly evolve is essential if you want to be considered a valuable technical employee.
6. Explain What You Need:
Do you know what you need to succeed? Does your boss know? From the tools you need to get your job done to the support you need from management to a clear goal, knowing your needs and expressing them to your boss will make you a much more valuable employee.
7. Keep Company Vision and Goals in Mind:
When you can deliver great work and keep the company's vision and goals in mind with every project you work on, you'll easily become a more valuable employee for your great boss.
8. Say Thanks:
Whether you're saying thanks to your great boss, your coworkers, or your clients, helping to create a culture of gratitude is one of the best things you can do to be a valued employee.
9. Go Above and Beyond:
You need to meet project requirements but, if you really want to impress a great boss, try going above and beyond. Add in features that clients would love but weren't expecting. Make something more efficient than it needs to be simply because you can. These little moments of going above and beyond will make you one of the most valuable employees at your company for a long time to come.
10. Share the Blame:
When you've made a mistake or had a part in a company or project error, take your share of the blame. Just as you wouldn't let others take credit for your contributions, you also shouldn't let others take the blame for your mistakes. A great boss will value your honesty and ability to own up to your mistakes.
11. Learn From Mistakes:
Of course, if you really want to be a highly valued employee, you'll need to learn from the mistakes you make so you won't repeat them in the future. As long as you can learn from these situations and grow, your great boss will continue to rely on you.
12. Make Work Fun:
Working hard is important but, if you know how to have fun and make projects enjoyable for everyone while getting the job done, you're well on your way to becoming a highly valued employee! Great bosses know that productivity doesn't have to come at the cost of enjoyment. The best offices are places where people work hard, get the job done, and have plenty of fun along the way.
13. Teach or Train Others:
Teaching and training others is a great way to reinforce what you know and become a more valued employee. Sharing your knowledge with existing coworkers and showing the ropes to new coworkers will definitely have your great boss singing your praises.
14. Stay and Grow:
The most valued employees are the ones who make it known that they're ready to stay with the company and grow. A great boss will understand that growth opportunities are vital for retaining valuable technical talent like you and they'll make sure you have a path for growth at your current company.
15. Know When It's Time to Move On:
If you're ready for a different challenge or your interests have changed or you no longer believe in the company vision, you should know that it's time to move on. While some bosses hate any kind of turnover, a great boss should understand that you sticking around when you feel you need to move on will only hurt the company in the long run. If you want to be valuable, you need to know when it's time to move on.
There's nothing better for a technical professional than doing a job you love, tackling exciting projects, and working for a great boss! If you want a great boss to value you, you need to become a great employee. These 15 things are absolute musts if you want to be one of your boss' most valued employees.
For more career advice, check out our blog!