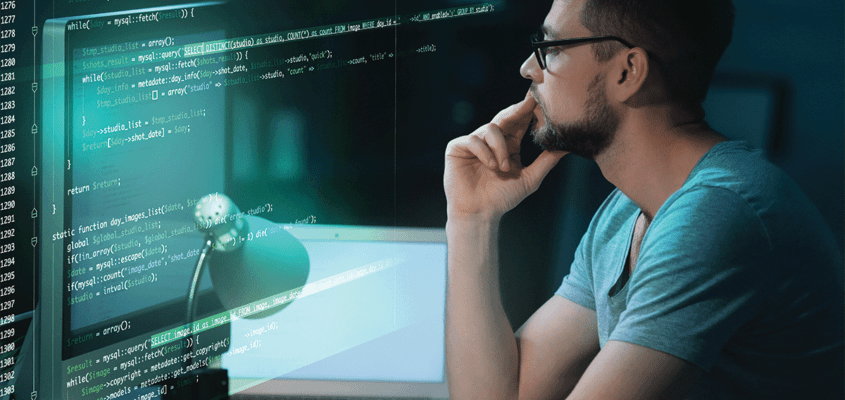 5 Tips That Will Help You Transition Successfully to a Project Lead
A lot of technologists who want to become Project Managers, Technical Managers, or even CTO's down the line are eager to transition into a Project Lead position. If you're planning your successful transition into a Project Lead role, these 5 tips will help you thrive in this position.
1. Don't Do All of the Work Yourself:
You were probably promoted because of your ability to problem-solve. But that doesn't mean all the work falls on your shoulders. Instead of being tempted to do all of the work yourself, utilize your team. You'll be more successful by recognizing your team's talents and leveraging them to get projects done and problems solved more efficiently.
2. Embrace Collaboration & Adaptation:
From open discussions to sharing ideas, a collaborative leadership style will help you produce more effective results. And it will help you retain happy technologists on your team for a long time to come. Just as you should be open to collaborating with your team, you should be open to adapting when you see that something isn't working. Be honest about your progress and the capabilities of your team and make adjustments as needed.
3. Spend Time Developing Your Team:
Just as you take time to invest in your own professional growth and development, you should now spend time developing your team's professional skills. Get an understanding of what their professional goals are and do what you can to help them along their growth path from project to project.
4. Accept Responsibility for Your Team:
Any great leader knows that it's best to take responsibility for their team's performance. When the team fails, you fail and when the team succeeds, you succeed. If you see your team making missteps, it's your responsibility to help correct them along the way. Remove any barriers that are impeding their ability to work well together and succeed.
5. Be Intentional About Your Professional Growth:
Use this promotion to a Project Lead as a jumping-off point for future leadership roles and promotions. You should keep track of your progress and be intentional about your professional growth. A journal is a great way to keep track of the lessons you learn from mistakes you make along the way. You can mark down best practices you discover, tips you learn from mentors and colleagues, and notable accomplishments you might want to add to future resumes.
Moving a step up the career ladder into a Project Lead role is an exciting, adventurous feat! Use these 5 tips to make your transition into this new position a little easier.
For more career advice, check out our blog!