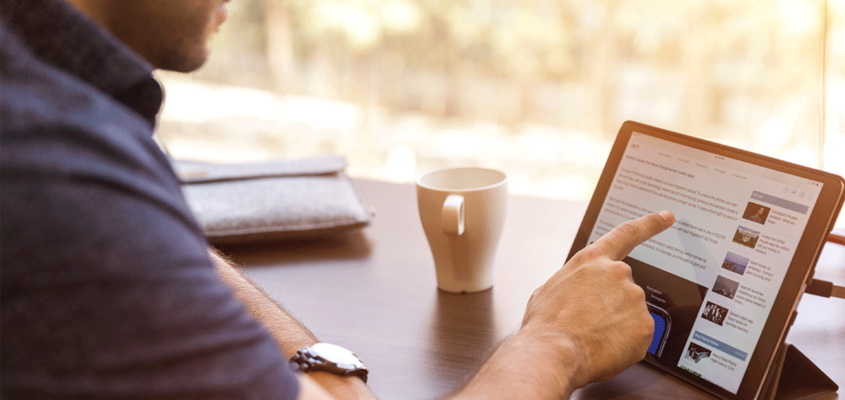 6 Ways to Improve Your LinkedIn Profile
A great LinkedIn profile could help you get a new job, network professionally, or serve as a digital business card. But, in order to have a great LinkedIn profile, you may need to do a few things to spruce yours up. In the interest of representing yourself in the best light professionally, do these 6 things to improve your LinkedIn profile.
1. Silence Your Updates: The first thing you should do before tinkering with your LinkedIn profile is to check your privacy settings and make sure your profile change updates are turned off. When you're renovating your LinkedIn Page, you're probably making multiple changes at once, and the notifications sent out to your professional network can be annoying or even tip off your current boss and coworkers that you're about to start a job search. Turn off the "Sharing Profile Edits" option and then make the rest of your changes.
2. Ditch the Selfie: According to LeisureJobs, LinkedIn profiles with professional photos are viewed 14 times more often than those without. Save your selfies for your other social media profiles and use a more professional looking headshot.
3. Focus Your Skills: It may be tempting to list every skill you've ever possibly used professional in your skills section, but sometimes it's beneficial to focus these skills to the ones that are relevant in your current position, industry, and what may be relevant in your next job. Clear out the clutter of older, less relevant skills to represent yourself more effectively and make a better impact. Simultaneously, make sure you're not avoiding the skills section all together. Include your relevant skills so potential employers can see what you're capable of!
4. Get Rid of Buzzwords: Just like on your resume, a flood of buzzwords actually makes what you're saying less impactful, not more impactful. If you don't want to list specific accomplishments or responsibilities on your LinkedIn profile, do your best to explain your skills and strengths without resorting to buzzwords.
5. Upload Presentations or Documents or Share Professional Links: You can upload presentations or documents that demonstrate your skills and what you've done. You can also share links to your website, Github, or articles about your accomplishments/awards. These extra details will paint a more complete picture of you as a professional.
6. Spruce Up Your Headline: The most important aspect of your profile is your headline. Make it succinct, creative, and include key terms that make it easy for others to figure out what you do, what industry you work in, and other important details.
7. Edit Your URL: LinkedIn allows you to customize your page's URL, and while this step may seem unnecessary it's a simple, quick thing you can so that might make your profile stand out. Change your URL to your name, your job title, or even "hire your name".
Whether you're about to start a job search or you just want to make sure you're well represented to your professional network, making these 6 impactful changes to your LinkedIn profile will take it from good to great.