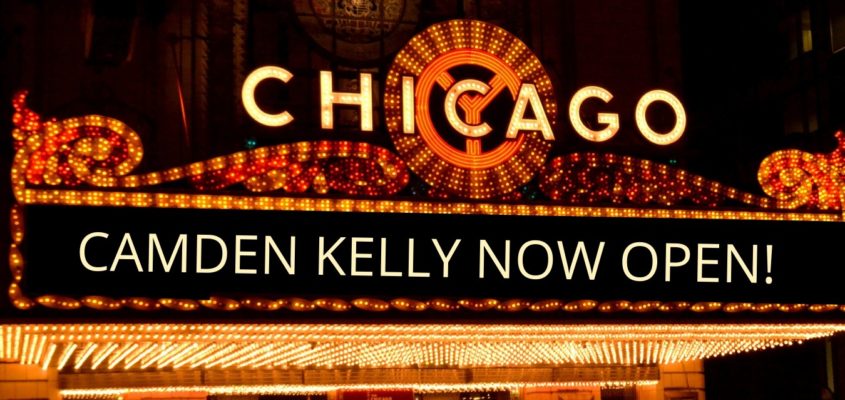 Camden Kelly Corporation Announces New Office Opening in the Chicago Area
DALLAS, TX – Camden Kelly Corporation is excited to announce the opening of their newest office located in the west suburbs of Chicago. The office located in Naperville, IL, will service the Chicagoland Area by providing Information Technology Recruiting and Staffing services to organizations and technical professionals throughout the region. Camden Kelly Corporation currently has offices is Richardson, TX and Irvine, CA, which serve the Dallas / Fort Worth and Southern California technical markets. 
"We're excited to announce the opening of our new Chicagoland office," said Katy Imhoff, Chief Operation Officer at Camden Kelly Corporation. "We've been looking forward to bringing our talent back to my hometown for sometime now. The Chicagoland market is full of fantastic talent and innovative companies, not to mention, it's where our Recruiting and Staffing roots first took place," Imhoff added. Katy Imhoff was the previous Chief Operating Officer and Co-Owner of Ashley Ellis, LLC, a national Information Technology Staffing and Recruiting Firm, prior to it's sale in 2012.
Awarded one of the "Best and Brightest" companies to work for in the country for the last several years, the Camden Kelly team combines excellent customer service with the latest recruitment technologies—including leveraging AI technologies and a proprietary recruiting process—to connect highly talented technology professionals with top organizations.
The new office will be located at 1240 Iroquois Ave, Suite 506 Naperville, IL 60563. This office will be open from 9am – 6pm Monday – Friday. Camden Kelly is currently hiring Entry Level Recruiter positions. For more information regarding this office opening or applying to join their team, please contact Brianna Perrin at bperrin@camdenkelly.com or visit www.camdenkelly.com. 
About Camden Kelly Corporation:
Camden Kelly is an Information Technology recruiting firm that delivers exceptional technical talent and high-quality recruiting services, thus enabling organizations to effectively respond to changes in workforce demands. Camden Kelly's reputation is built on their ability to cultivate trusted, long-lasting relationships built on honesty, communication, and accountability. Camden Kelly is proud to be a member of The American Staffing Association and a recipient of the National Best and Brightest Companies to Work For Award in 2016, 2017, 2019, and 2020. To learn more visit www.camdenkelly.com.
Public Relations Contact
Brianna Perrin
bperrin@camdenkelly.com
972-919-0278
Camden Kelly Corporation
1240 Iroquois Ave. Suite 506
Naperville, IL 60563
630-672–388 | 312-724-9076