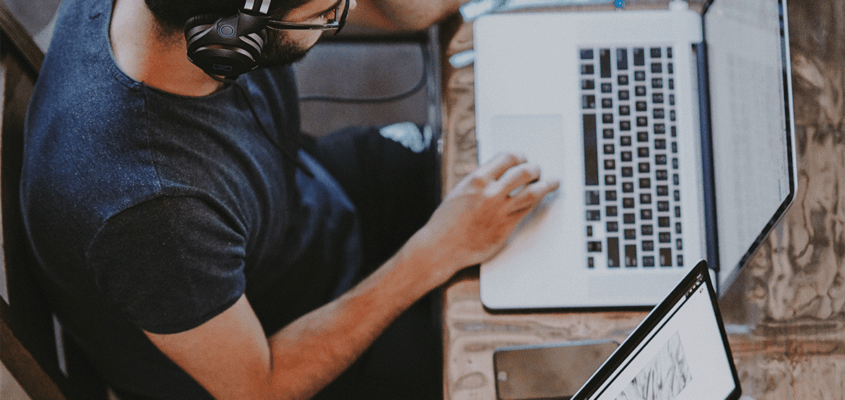 Cloud and Cybersecurity Certifications Earn Tech Pros More Money
Certifications are a great way to show current and future employers your growing skill set and many businesses won't even hire technical professionals who don't have particular certifications. That being said, there are a ton of certifications out there and they aren't all created equal! According to this year's annual IT Skills and Certifications Pay Index from Foote Partners LLC, the big money is in Cloud certifications like AWS and Google Cloud as well as cybersecurity certifications.
First, let's look a little closer at the Cloud category as a whole. The average salary (in North America) for those with an Amazon Web Services certification is $129,868 this year, only topped by those with Google Cloud certifications at $147,357 or Cloud Credential Council certifications at $149,002. These were some of the highest average salaries for any certification, though Business Architecture certifications' average fell in the same range at $138,980 as did DevOps at $133,208.
And, while the value of a Cloud certification is on the rise, it's important to note a few certifications that are losing value over the past year or so such as EMC Information Storage Associate and CSX Cybersecurity Practitioner, the latter of which is bucking the general trend of cybersecurity certifications raising average salaries in 2019. Many technical professionals can relate to the fear that the thing you're learning this year might not retain its value in an employer's eyes in the years to come, leading to fewer raises or opportunities down the road. But, if you're keeping up with the latest tech and actively pursuing new knowledge and certifications on a regular basis, this fear can be easily dissipated.
Similarly, knowing which certificates could earn you more down the line can help you determine which ones to pursue if the company you currently work for is willing to pay for certifications. This is becoming a more popular perk offered by a wider range of companies because many employers are struggling with limited budgets for talent. In order to get creative in their tech retention efforts, a lot of employers are offering tuition reimbursement and certification reimbursement so, if you're eager to pursue new certifications, it may be worth looking for a job at a company that offers these perks or suggesting these perks be implemented in your current workplace.
The more specialized the role, the more a certification is likely to help you land and keep a job. In rapidly expanding categories like Cloud and Cybersecurity, it's easy to see why these certifications are becoming more valuable as employers report that they're struggling to find the right talent available to fill these specific positions. But, just because these are seeing the biggest jumps in potential value doesn't mean that old standby's such as Project Management certifications aren't worth the money. In fact, Project Management certifications still earned a respectable average salary of $125,797 as did IBM at $125,644 and Business Process at $121,103.
At the end of the day, the time and money that certifications require can sometimes be worth it because they translate into significant pay bumps, which could help you earn vastly more over the course of your career. If you're a technical professional who is weighing the potential value of a certification, the IT Skills and Certifications Pay Index from Foote Partners LLC is a great place to start your research into the potential value of a particular certification. Keep an eye on the trends like Cloud and Cybersecurity being in high demand across the board, which easily translates to these certifications earning higher average salaries. Then, factor in which certifications you regularly see in job ads for positions you're interested in or that would be a logical next step up in your career. Ask around at work to see what others in your field are studying and to evaluate which certifications your current employer really values. At the end of the day, all of this information gathering will help you make the best decisions about which certifications to pursue.