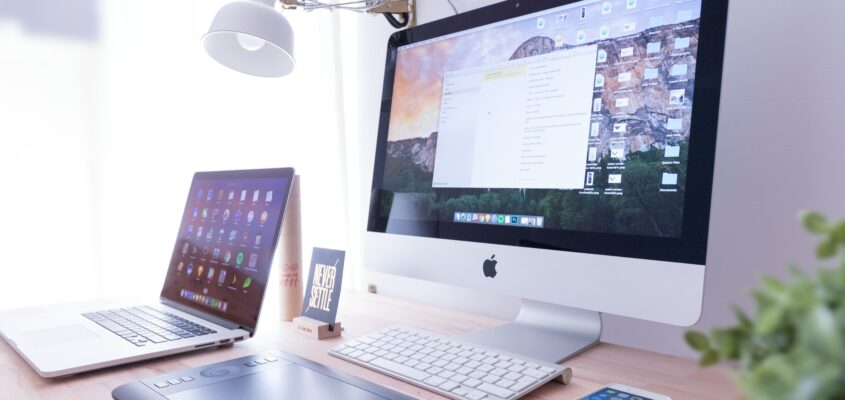 How to Effectively Coach a Technical Team
If you want the employees you lead to strive, experiment, and grow, you need to adopt a coach approach. Why? According to a Harvard Business Review study, the leadership style of managers can account for up to 30% of bottom-line profitability. In addition to affecting profits, your coaching style can damage or improve employee retention rates. Which is essential with such a low technical unemployment rate and a tech talent shortage. And it can affect the overall morale of your technical team.
Coaching is a better idea than other management styles because of the following reasons.
1. Empowering Your Team:
Because the coaching approach relies heavily on guiding rather than dictating, asking the right questions so your employees find the answers to their queries within themselves, and gently leading employees on the right path without taking the wheel from them entirely, it provides a sense of empowerment in a way that other management styles just can't. If you want the technical professionals you lead to feeling empowered and like they're able to take risks, tackle challenging projects, and grow their skills, coaching is the right management style for you!
2. Strong Relationships Form:
Micromanagement at its core is a leadership style that invokes a lack of trust across the board. Coaching is the exact opposite. In order to coach effectively, you have to actively listen to your employees, maintain open lines of communication, ask the right questions, and trust your employees to take risks or solve problems on their own. Because of this, a strong sense of trust between you and your employees is formed and so do stronger relationships. These strong relationships will often lead to longer employee tenure overall.
3. Leverage Your Employees' True Potential:
According to Dice, 70% of employee learning and development happens on the job, though not through formal training programs. If you want to leverage your employees' true potential, coaching them through projects is the right approach. You'll guide your employees to their own solutions, which will help them learn more effectively along the way. You'll also allow them to take more risks, which will encourage them to pursue cutting-edge approaches and innovative ideas. All of these benefits of the coaching approach will tap into your employees' true potential so they'll add more value to your organization.
4. Delegate with Ease:
It's a lot easier to delegate to a team you implicitly trust, isn't it? That's another benefit of the coaching management style. You can reduce the amount of work on your plate if you can rely on your employees to come to you when they have questions and handle higher-level problems.
Now that you understand why coaching is the best approach when leading a technical team, utilize these 5 tips to adopt an effective coaching style that will help your team succeed.
1. Encourage a Growth Mindset:
One of the foundational principles of the coaching style is a growth mindset. You can encourage this from your technical employees by discussing their strengths and weaknesses together, establishing effective professional goals together, and preparing them for more frequent and open communication and feedback. Let them know that your door is always open to their ideas, questions, concerns, or criticisms and that the conversation is going to flow both ways. While you make the final decisions, you want them to play a more active role, and encouraging a growth mindset will help them get there and help them get to their true potential.
2. Give and Receive Genuine Feedback:
Because the coaching leadership style only works if there's open communication going both ways, it makes sense that you need to embrace giving and receiving genuine feedback. You can more honestly evaluate your employees' performance and you'll get a better sense of your own shortcomings and strengths, which will help you course-correct quickly if necessary.
3. Don't Direct, Guide:
Just telling someone what to do is fine, but not if you want to effectively manage your top technical talent. Instead of directing your employees to complete a task, then another task, then another task, guide them through the project process and ask thoughtful questions about what they think the next steps should be or what needs to be done next. This will help them learn the ins-and-outs of the way your company does things a lot faster while allowing them to contribute to improvements and learn along the way.
4. Spread the Coaching Mentality:
According to a study from UT Dallas on coaching as a leadership style, "for coaching as a leadership style to be implemented successfully, it must be embodied within the roots of the corporation itself. This way, the results can be concrete." If you want to cement the benefits of coaching in your technical team, you need to lead by example and encourage the adoption of this leadership style throughout your company. The higher up you are within the organization, the easier it will be for your coaching leadership to spread but you can also share this guide and other studies about the effectiveness of coaching with other leaders in your company to get the ball rolling.
5. Embrace Risks and Mistakes:
Your technical team will learn more if they feel encouraged to take risks, fail fast, and treat mistakes as a learning opportunity. If you want to be an effective coach, you need to give them space to embrace risks and learn from their mistakes. That being said, there's a fine line and you need to have an escape route in the back of your mind. Know when to step in and help your team out of a bad situation to avoid catastrophic results and micromanagement at the same time. The more experience you have, the easier it will be to identify this moment of inflection and determine when you should step in. Until you have that experience under your belt, keep the lines of communication open and trust your team to come to you when they really need help.
You don't have to know anything about sports to be a great coach! If you want to effectively coach your technical team and lead them towards success, use this guide. For more career advice, check out our blog!