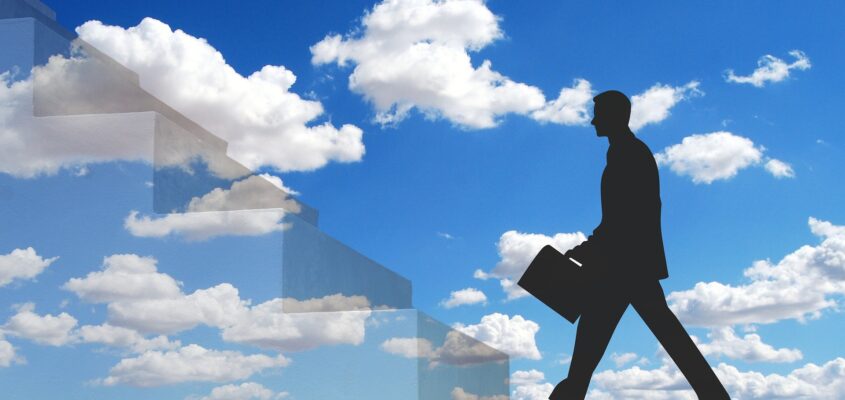 5 Tips on How to Get a Job Promotion
Are you ready to take the next big step in your career? Here's the thing… asking for a job promotion means presenting your best self, and that takes preparation.
But instead of only focusing on previous success stories, take this time to focus on the areas that you need to improve.
Have you identified the areas you need to improve and just need help with the promotion interview? Watch this video for some tips!
For the rest of you who aren't there yet, read on for a guide to help you identify growth areas to help you land that job promotion!
Identify growth areas for the job promotion:
The easiest way to start this process is to find a job posting for your dream job. Once you have found it, look in the description.
What skills are you missing?
Step one, identify the holes in your resume.
Step two, fill them.
Here's a list of possible holes in your resume to get you started.
1. The Skills or Experience You Can't Learn Outside of this Position:
There are some skills you can learn outside of work, but others you simply can't. Not without moving into a certain position.
It's the dreaded… how can I get experience without having experience? 
Here's how:
For example, if you need a little more leadership experience but you aren't yet a team lead you can take the lead on an upcoming project. You could also help mentor someone in a role similar to yours that has less experience.
You won't be able to get the exact experience you need without getting the promotion or new job you're aiming for. But don't let that stop you.
You can grow in relevant areas and show your potential for your new position.
2. The Skills You're Learning that Will Make You Even Better:
One way to find relevant areas of growth is to look at the skills you're currently learning.
While they may not yet be applicable to your job they could be in the future. And, if you aren't learning anything new at the moment, that should be a big red warning sign letting you know there's danger ahead!
Get busy learning new things or you may be disappointed in the results of your upcoming promotion or job interview.
3. Identify Areas of Weakness:
Between your natural talents and the skills you've had time to perfect, you'll undoubtedly have some strengths and weaknesses.
Think about your current position and the things you're still uncomfortable with.
For example: Maybe you're lacking expertise in relevant technology. Maybe you're not confident in sharing your ideas.
These are the areas you should work on in anticipation of your next big career step.
Even better, let your employers know that you're making progress in these areas! You're weaknesses might be someone else's strengths. Someone might be willing to mentor you or give you some tips!
4. Ambition to Learn Over Ambition to Earn:
Think about why you want this promotion.
When you're asked for the reason why, you'll want to have an answer that's better than, "I want more money".
Employers aren't interested in hiring someone who is only in it for the paycheck.
But they're very interested in someone who shows an aptitude and a passion for continuous learning!
It means you'll consistently add more value to their organization.
Now that you've identified the skills or experience you'll want to learn in the future and the ones you're currently working on you can bring those up and easily show that you have the ambition to learn!
5. A Plan to Get Better Over Time:
Want to really impress your current or future boss?
Head into your promotion or new job interview with a plan to get better!
This will prove that you're not just a person who is learning and working hard now, but you will continue to do the same in the future.
These tips will set you a cut above the rest in an upcoming promotion. Following this guide will help you be the growth-minded candidate that so many employers are looking for!
Are you someone who's looking for the perfect fit and just hasn't found it yet? Do you keep making it to the interview round, but can't seem to get the job?
Camden Kelly is here to help! Click here to send in your resume, and we will help you land your dream job!