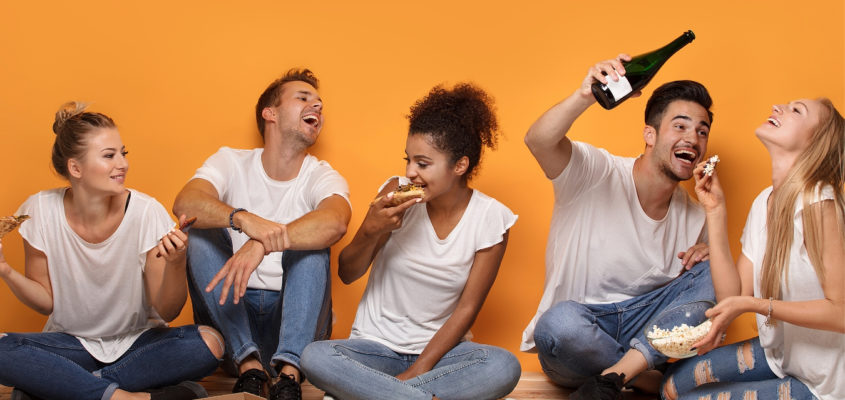 How To Manage Your Company Culture Virtually
You may have heard the phrase "culture eats strategy for breakfast." It's no surprise that having a well-defined, positive company culture can boost employee morale. Now that more people are working from home, the big question presents itself… how do you manage and improve company culture virtually? Well, people in leadership & management roles need to remember that employees look to you to set the tone. Yes, remote work has been a major shift, so you may not know how to keep productivity and camaraderie up. Don't stress, company culture can adapt to the virtual workplace. Here are five tips to help make that transition smoother:
Communicate Regularly and Openly:
Having regular face-to-face meetings, stopping by an employee's desk, or collaborating with other managers at a lunch meeting is no longer commonplace. So, how can you improve the culture of communication when no one is in the office? To combat this, you need to use different methods of communication like email, video conferencing software (Zoom), and instant messenger software (Slack) just to name a few. Figure out which tools work best for your team and utilize them to create an environment where open communication and feedback are welcome. Encourage all employees to contribute through these channels of communication, so you're not hearing from the same individuals over and over again. Sometimes employees don't speak up because there is a certain formality associated with digital workplace communication. Try to break down those walls and promote open conversation.
Check-In Individually with Team Members:
Besides having virtual meetings that involve all or most of the team, it's also important to make a conscious effort to check in with each of your team members individually. When you manage company culture, it's important to cover topics both related to work and personal life. Employees are no longer participating in what's known as the "water cooler" talk, so simple conversations about the weather, the kids, or weekend plans are no longer happening, which can create a sense of disconnect. To combat this, have informal discussions and maintain frequent virtual interactions with your team members. Employees need the sustenance of positive daily check-ins now more than ever. Feeling a sense of connectedness to their boss and their organization can increase an employee's engagement levels, well-being, and productivity!
Encourage Virtual Fun & Reward Achievements:
To manage company culture, if your office had fun employee events pre-pandemic, you should keep doing them virtually! Implement different challenges or games and give away prizes to the winners. Having a virtual team-building schedule in place gives employees something to look forward to during the week. You can also use this time to recognize and reward employees for their recent success. As a leader, it is way better to give than receive, and it can be a tremendous benefit to company culture if you consistently recognize and reward employees for going above and beyond. Continuously pursuing these fun activities in a virtual environment can sustain and improve your company culture.
Practice Empathy & Trust:
Working from home can lead to feelings of social isolation, which can be detrimental to mental health. This can cause an employee to be less productive, and separate themselves from team members. As a leader or manager of an organization, it is critical to take emotional wellness culture seriously. And crucial to uphold an environment of trust. Yes, it may be a challenge trusting your employees to get their work done, but virtually micromanaging can have severe negative effects. According to shrm.org, micromanaging can "disrupt team connectivity, morale, and accountability—not to mention results." So resist the urge! We are all struggling in our own way. So assume best intentions and trust your employees to get the job done!
Company culture has always been one of the most powerful tools for an organization. But it now matters more than ever. Use this crisis as a unique opportunity to connect with employees and improve company culture. Put these tips to good use, and you'll look back with pride at how you responded during a crisis. For more career advice, check out our blog!