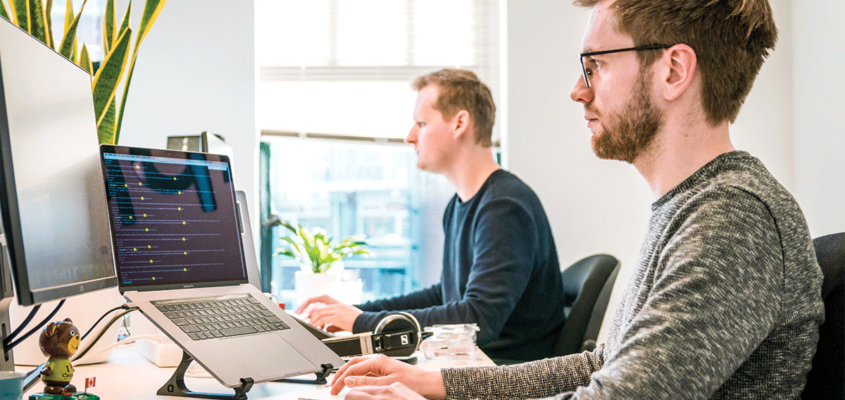 How to Plan The Next Phase in Your Tech Career
As a technical professional, you can make a five-year career plan if you want, but the industry and preferred programming languages fluctuate so much that it might be better to just plan your career in phases. For example, phase one would be your first entry-level job. Phase two would be your next junior-level position. Phase three would be moving on to mid-level, and so on. Whether you feel stagnate in your current position, like you're treading water and not learning anything new, or you're simply looking ahead and wondering where your career could take you over the next couple of years, these tips can help. To plan the next phase in your tech career in a thoughtful way that leads to optimized returns, do the following five things.
1. Determine Your Optimal Situation
You optimize your code, why shouldn't you optimize your career too? Take some time to evaluate what you really want from the next phase in your career by dreaming up what your ideal situation would look like. Would it involve telecommuting options once or twice a week so you wouldn't have to commute every day? Would it include the chance to learn new tech on the job and eventually move into a leadership position? Or would it involve working on projects that actually improve the world around you? If you want to end up in an optimal situation in the next phase in your career, you first need to decide what that would mean and look like for you.
2. Plan in Reverse
Now that you know what's optimal, it's time to see what's available. Even if you're not ready to make a change yet, it's helpful to see what is really out there so you can see how realistic your optimal situation is or isn't and so you can see what you would need to do to get there. Do you need more experience with a certain programming language? Do you need to learn something new or take on some leadership responsibilities to gain that experience? Figure out the changes you'll need to make to get yourself at or near your optimal situation in the next phase of your career and then make a plan to achieve those goals.
3. Track Your Learning & Growth
Now that you know which areas you need to improve, break these larger goals into small, actionable steps and track your progress along the way. This will keep you focused and help you move into the next phase in your career a lot faster than you would otherwise.
4. Quarterly Check-ins
If you don't have time to check in regularly or have a longer timetable between your current tech career phase and your next one, you should at least set up quarterly check-ins to make sure you're making some steady progress towards the next phase of your career. Otherwise, you risk stagnation and a lack of satisfaction with your career progress.
5. Contact Trusted Career Guides
While you might have an idea of what you're looking for in the next phase of your career, you won't always know exactly how to get it or where to find it. That's where trusted career guides can come in! This can be anyone from your professional network who has experience in your same field or it could be a knowledgeable, reliable Search Executive like the ones at Camden Kelly. Once you've started learning and preparing for your next career phase, reach out to these career guides to take the next step and actually find what you're looking for. If you want your tech career to expand instead of stagnating, these five tips can help you out! As you move up the rungs of the career ladder to the place where you're most content—whether that's staying in a hands-on developer role or moving up to the C-suite or somewhere in between—these steps can help you plan ahead and stay on track. For more career advice, check out
our blog
!