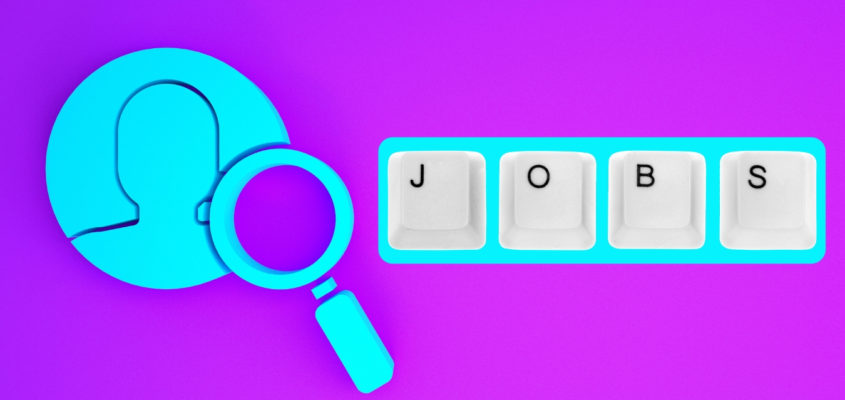 How to Tackle Your Job Search During a Pandemic
A global pandemic wasn't on the calendar for 2020, yet here we are trying to navigate our new normal of social distancing and staying at home. This can be extremely stressful if you are trying to find a new job, or if you're a soon to be college grad on the road to graduation and beginning your career. While it may seem like your job search has to be put on hold, it doesn't! There are still many ways for you to stay in the game, even at home. If you're struggling to find a job during the pandemic or are confused on where to start, here are helpful suggestions about how to stay on track and land that dream opportunity:
Do Your Research – Regardless of what stage you're at in your job search, it's important to do your research. Learn about different professions, take a look at different company websites, and try to understand their company culture. Do your research to find out what jobs and companies are the right fit for you. Once you decide what interests you, it becomes easier to customize your application to show that you understand that company and its needs!
Network – Just because you're socially distancing yourself doesn't mean you cannot network. Quarantine is a surprisingly good time for you to expand your network (online of course). Put your internet to good use and connect with old colleagues, alumni, companies, firms and other organizations that peak your interest. LinkedIn is a great place to start! Follow different companies to stay up to date on their news articles and job advertisements. When you're done connecting, you'll need to put this networking to good use. Actually reach out to someone as ask questions about their company! You'd be surprised on how many people want to help.
Refresh Your Resume and Cover Letter – There's no better time than now to style and perfect your resume. In addition to resume, there are portfolios, personal websites, writing samples that you can create…the list goes on and on. With time at your disposal, you can dive deep into different online resources to find the best way to present yourself either online or on paper! Take a look at Camden Kelly's resume tips here.
Practice Your Interview Skills – Have you always wanted to improve your interviewing skills, but never felt like you had the time? There's literally no time like the present! Use your free time at home to research popular interview questions and figure out how you would answer them. Have a family member or friend do a mock phone interview with you, so you can put those skills to test in real time. You could even take it a step further and practice interviewing over a video conference software just to familiarize yourself, in case that networking actually lands you a virtual interview! Remember, practice makes perfect!
The best way to accelerate your job search is to start with a plan. Use this time at home and our expert tips to tackle your job search with full force.. Now go find the job of your dreams!