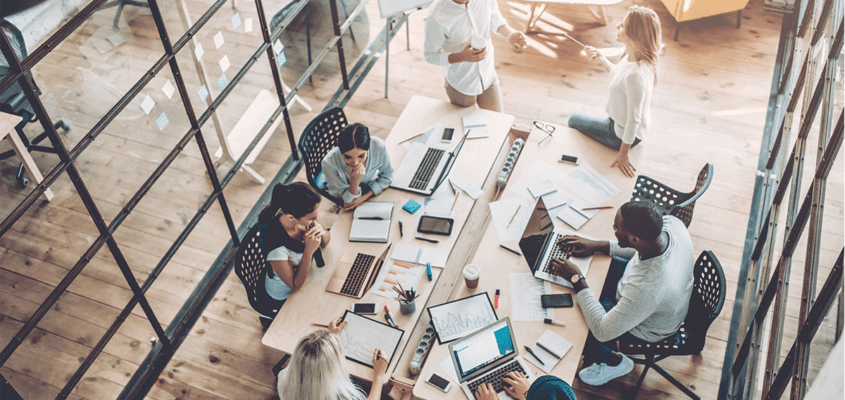 Is a Startup Job the Right Fit For You? Ask Yourself These 5 Essential Questions
The prospect of working at a startup can be both alluring and terrifying all at once. If you're trying to figure out whether or not you'd enjoy working in a fast-paced startup environment, ask yourself these 5 essential questions.
1. Is Working on the Next Big Thing Important To You? The best reason to work at a startup is to use the cutting-edge technology you love and work on a project that you truly believe in. Every startup is trying to be the next big thing and, if being a part of something like that is important to you, you'll be hard-pressed to find it outside of a startup environment.
2. Can You Live With Fewer Benefits and Eventually Get More Creative Ones? Depending on when you join a startup, you could find that they don't offer any benefits yet besides a gaming system and snacks in the office or you could find that they offer a wide variety of creative benefits like a wellness program, an in-office slide, flextime, free car washes, and more! If you can live with fewer benefits, joining a fresh startup will work out well for you. If not, you may want to only look at startup opportunities at organizations that have been around for a few years and offer a few more benefits, including creative ones you wouldn't find at most well-established companies.
3. Are You Willing to Push Past 40-Hour Work Weeks? Because most startups are trying to get off the ground quickly after accepting venture capital or other investments, they're notorious for long workweeks with no light at the end of the tunnel, especially during Agile sprints. If work-life balance (especially consistency in work-life balance) is your top priority, working for a startup may not be the best environment for you.
4. Do You Want to Learn From a Mentor or Manager? One of the best things about working for a startup is that you'll probably have easier access to Senior-level or Manager-level technologists who you can learn from directly. Additionally, startups often have more opportunity for in-office mentorship than more bureaucratic organizations. If you're looking for a job where you can learn directly from a manager and find a mentor, startup positions may be a great idea for you.
5. How Important is Stability? Not every startup is unstable but most startups are arguably less stable than well established, proven companies. If you don't have an emergency savings fund of a few months worth of expenses saved up, working at a startup can be more risky than rewarding. Then again, many well-funded startups are as stable as other companies who have been in business for over a decade. Decide if you want to pursue startup jobs, which are less stable in general, and then you can evaluate each individual opportunity and each individual startup's stability during the interview process.
Figure out if a job at a startup is the right fit for you by asking yourself these 5 essential questions. Once you evaluate your answers, you'll know what to look for in your job search and which jobs to avoid.