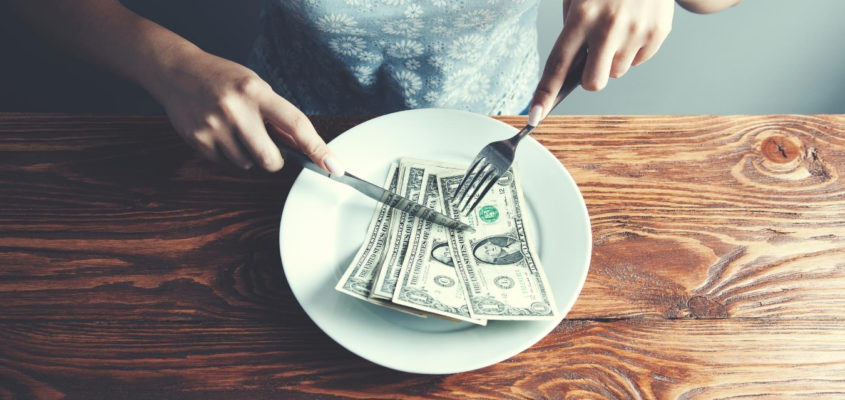 Is Taking a Pay Cut Ever Worth It?
I know what you're thinking, anyone would be crazy to take a cut in salary! We want more money, not less! While most professionals balk at the suggestion of a salary cut, they're actually becoming more popular. Under the right circumstances, salary cuts can actually be the move that propel your career forward and, ultimately, earn you the elevated position and elevated salary you were looking for all along.
So when is a salary cut really worth it? Here are a few telltale signs that a position with a salary cut may make you happier and more successful in the long run:
The company offers flexible benefits: Can things like flex-time, unlimited paid time off and telecommuting really change your life? Yes. A recent LinkedIn survey of 1,043 members found that 64% of those polled would choose extra flexibility at work instead of a 10% raise. This is a common trend among modern professionals who are starting to realize that work/life balance is worth a little less money because you won't be chained to your desk. You could skip rush hour stress by coming in at different hours or telecommuting once a week. When you see a great deal on a travel website, you can take advantage of it with unlimited paid time off. You can make it to your kid's big events and do a ton of things that you miss out on in less flexible positions. The possibilities are pretty limitless if you opt for a position with flexible benefits.
The company offers training and learning opportunities: With fewer and fewer organizations offering training opportunities, you should jump at the chance to work for a company that wants to teach you new skills and cutting edge technologies. Whether they do it through tuition reimbursements, on site training or cross-departmental work opportunities, developing your skillset will always work in your favor in the future of your career. If you find a position with a salary cut that offers training opportunities like this, it will be worth taking a step back so your skills can take a leap forward.
The company works with cutting edge technology: Sure, some companies are willing to offer you more money, but will you be able to work with cutting edge technologies? Part of the reason you got into this line of work was to work with new technologies, but a lot of organizations work with outdated technology. Getting stuck in a role at a company that refuses to advance could be a hint at a systematic flaw within the organization. Companies that are using out of date technology, that don't have plans to update their systems, will stagnate your skillset and make you less appealing to future employers.
The company has room for growth: You may be taking a pay cut now but if you're joining a company where there's room for you to grow into a senior or leadership role, wouldn't that make it worth it? For a lot of professionals the potential for upward movement within the company is incredibly enticing. Whether the company is on the cusp of major growth or just in the habit of promoting their employees, internal growth is a great perk if you're looking for more stability in your career but don't want to sacrifice upward mobility.
The company is in a city with a lower cost of living: Are you making a big move to a less expensive city? In general it's work taking a pay cut if you're moving to a city with a lower cost of living because your purchasing power isn't diminished, in fact, it often grows even with a pay cut. Paying attention to how much money it takes to live in a certain city can factor into the pay cut being worth it.
The company offers bonuses, stock options, profit sharing, or other forms of compensation: Does the company offer profit sharing or regular bonuses? Do they offer stock options? Do they offer fully paid medical benefits or gym discounts? One or more of these additional benefits may end up being worth more to you than the amount of a cut your salary took in this position. Make sure you factor these into your decision process because a lot of them not only add a significant amount of compensation to your salary but also indicate that you're working for a great company.
The company culture is exactly what you're looking for: They value the same things you value, they work the way you want to work and the environment is exactly what you're looking for. When the company culture is exactly what you're looking for, you're in for a great work experience. The relationships you form with your coworkers and the projects you'll get to work on will be even more fulfilling because you're in an environment that pushes you to thrive. It's a pretty amazing experience, particularly if you're used to clashing with your bosses or working in a corner when you'd rather be collaborating in an agile environment.
No one dreams of taking a pay cut but, when the right opportunity presents itself, the pay cut should not be the thing that gets in the way of you having flexible benefits, training, cutting edge projects, growth opportunities, low cost of living, other forms of compensation and a perfect company culture. Take the time to fully evaluate all of the perks and pitfalls of any position and you'll soon realize that you'll be hard pressed to find a job with everything you want, particularly at the beginning of your career. But if you're willing to take a pay cut now, you could end up with a job that catapults you into a fantastic career.