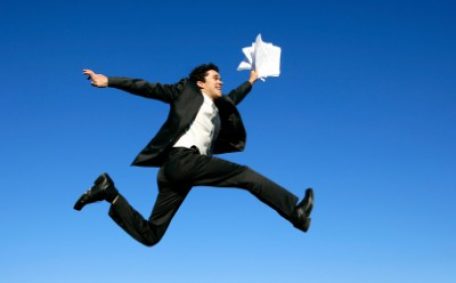 It Starts With the Resume
By Katy Imhoff
Is your resume ready to compete with a sea of others just like it? Maybe not. While some will try to convince you to create a resume that's wildly unique or, conversely, structured with a cookie-cutter format, there is no one right answer for everyone. Are you looking to make a lateral move or jump into something new? Perhaps you want to make the move to a leadership role or you're searching for your first IT job after graduating with a Computer Science degree. Whatever point you're at in your career, there's a resume style for you.
Chronological resumes are the most common. They display a timeline of your job history, starting with your most current experience. Popularity doesn't come without reason and the same goes for these incredibly effective resumes, which employers generally prefer. They show a clear, readable history of your experience. These are especially effective when making a lateral move because they emphasize your last 5 years of experience. If you have decades of experience and multiple jobs to list, make sure you go into more detail about your most recent positions, including only a few important points for older positions.
Another popular resume format is the functional resume, which is organized by core skill. This resume works best for people who are switching to new careers, coming into the work force after a hiatus or joining the IT workforce for the first time post-graduation. These resumes make it easier for employers to compare how your skillset compares to the job specs. The functional resume focuses on your future goals as a candidate rather than your past work experience.
Some employers may be looking for a more concise summary of both, which is why the hybrid resume is our favorite. Detailing the chronological work history and functional skillset, this resume is the best of both worlds in one simple, clean document. You'll be able to highlight technical and non-technical skills while still including work history. It's incredibly important in the hybrid resume that you omit unrelated tasks and go into less detail about older, less relevant positions. Hybrid resumes are the most effective overall, but only if they're clean and simple.
Remember, all resumes are the most effective when they are clean, clear and to the point. Emphasizing relevant work and skills will help lure the potential employer to your resume. Your explanations should be thorough yet concise, simple yet effective, well edited yet authentic. Most importantly your resume is the first impression an employer has of you. A sloppy resume is the equivalent of walking into an interview in shorts, a t-shirt and flip-flops. Don't waste your valuable job-search time by sending out a less-than-effective resume. Find which resume style fits where you are in your career and start your search on the right foot!
Need a little extra help building your hybrid resume? Here's an example for a .Net Developer: sample-resume-camden-kelly-IT-recruiter-DFW