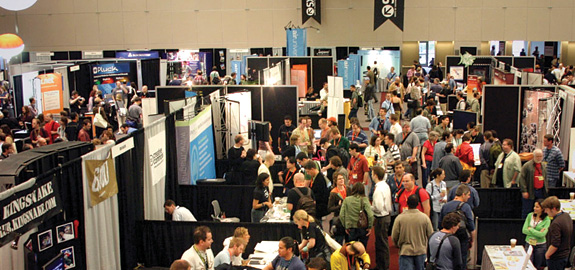 The Benefits and Pitfalls of SXSW Interactive 2014
Whether you're looking to expand your tech knowledge to impress your current boss, searching for a way to inspire your employees or broaden your own tech horizons while refining your resume, it's hard to know which tech conferences are really worth the time and money. Luckily for you we at Camden Kelly have combed through one of the most popular conferences in Texas, the upcoming SXSW Interactive, which takes place in Austin March 7th– 11th. We've compiled a list of the benefits and pitfalls of SXSW Interactive to help you figure out if you want to attend:
Benefits:
– There are a wide variety of speakers on topics ranging from How Smart Apps Will Revolutionize Computing to The Wrong Side of History – Worst Technology Ever. Besides that they have interactive events in a wide variety of topics including Age of the Alchemist: A D&D Approach to UX Design, Innovating at Scale: Tech for Social Good and The Source Code Behind Fashion Tech. With such a variety you're sure to find a techie panel that piques your personal interests.
– Innovation requires inspiration, you can quote me on that. While inspiration can be found in many other formats, there is something to be said for the complete immersion in innovative ideas brought about by conferences like SXSW Interactive.
– All of the SXSW Interactive workshops are included in the price of Interactive, Gold and Platinum badges. Here you spend money on the registration fee and then don't have to pay extra to register for specific workshops. Trust me, your wallet will give a grateful sigh of relief, particularly if you order before February 7th.
-Network with innovators and startups of all kinds that specialize in revolutionizing the techie world. Here you'll be surrounded by people who have a passion for changing the world and want to use technology to do it.
Pitfalls:
– As far as tech conferences are concerned, SXSW caters less to skill building and more to innovative start-ups or industry professionals who are curious about where the industry is going. That isn't to say those things aren't beneficial but we've put it in the pitfalls section because if you're looking to hone your coding skills or develop new ones, this isn't the place to do it.
– Travel to Austin is relatively inexpensive, but it certainly isn't hassle free Whether you're flying into Austin airport or driving down the overcrowded lanes of I-35 at a snail's pace you'll be spending a significant amount of time and money before reaching the conference. Next add on hotel costs (one nearby the conference if you want to avoid the roads in the second worst rated city for traffic in the US), wristband prices and other expenses. It's not as cheap as online courses but its draw is in the name, it's much more interactive.
Overall SXSW is a fantastic experience and, if you've never been to Austin before, most visitors love that it's a completely unlike any other area of Texas. Badges before February 7th will be $1195 and the walkup rate is $1295. If the benefits outweigh the pitfalls for you personally we at Camden Kelly encourage you to go, have a good time, and tell us how it was when you get back!