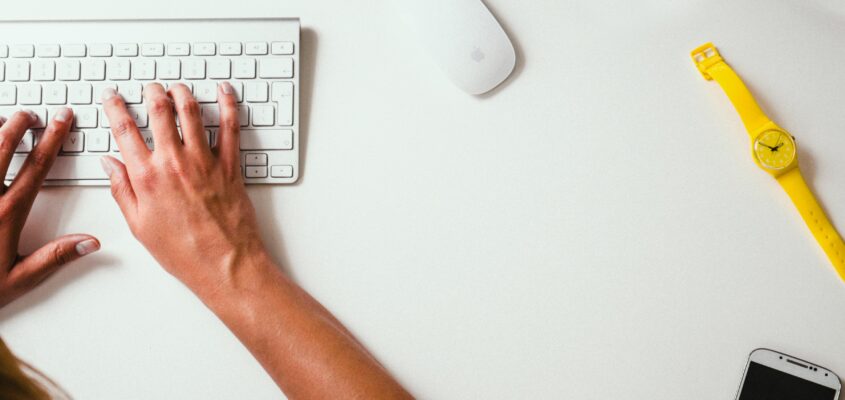 Turn Down Job Offer With Any of These 4 Major Red Flags
Do you want to be happy in your next job? Do you want to stick around for longer than a year? Whether or not you're currently unemployed, it may be tempting to accept the first job offer that comes your way. But, if you've noticed any of these 4 major red flags from job offers, you may want to turn down that job offer. Here's why:
1. You Never Speak to Anyone You'll End Up Working With:
Some companies let hiring managers or HR take over a lot of the interview process and that's fine. But, if you never meet anyone you'll be directly reporting to or working with, this should be a major red flag. In a sense, you're going in blind because you don't know if you'll mesh well with the personalities and company culture you'll be surrounded with on a day-to-day basis. This might work out. But a lot of times it leads to working on a team or in a department that's the wrong fit for you.
2. Uncomfortable Silence or Bad Energy Surrounding the Boss:
When you play a classic video game you'll notice that the tension and bad energy surrounding the boss level is palpable. If you notice the same thing surrounding the boss at the company that has extended a job offer, run! Bosses who leave fearful people, uncomfortable silences, or create tension throughout the office are generally not great to work for. If you get to meet your future boss in person or just see them interact with other people you'll potentially be working with, take note of their body language and attitude towards the boss. If they look frightened or uncomfortable just know that you may feel the same way at work every day if you accept this job offer.
3. Unrealistic Expectations:
You should have lofty expectations of yourself and you should hope to grow and be challenged in your next position, however, if you notice the job description before or during the interview seems to request some superhuman capabilities, you may not want to accept the job offer should they extend it to you. This either means that they have unrealistic expectations or you simply don't feel prepared to take on this position. Either way, it's best to turn down a job offer that seemingly has unrealistic expectations and look for one that's better suited to your skills but still provides challenges and paths for future growth.
4. Fired, Fired, Fired:
If this position is open due to someone being fired rather than company growth or an employee leaving for a different opportunity, you should ask what aspects of the job seemed to challenge the person who previously had the position. If multiple people have been fired from this position within the last couple of years, you should ask what their weaknesses were too. In some cases, a pattern of firing could mean they didn't put enough time into finding the right fit for their company before now, and that's fine. But it could also mean that this position is too demanding or this boss is quick to fire people, which is a major red flag. Try to figure out the specific situation you've encountered but, if it seems like there's a good reason no one can keep up with this job, it may not be the right place for you in the long term either.
It's disheartening to go through the interview process and end up getting a job offer only to have to turn it down because of red flags. But, in the long run, it's better than accepting a position at a company that has one or more of these red flags and realizing you'll be miserable every day you work there. You'll end up finding the job that's right for you eventually and it won't come with all of these scary red flags!
For more career advice, check out our blog!