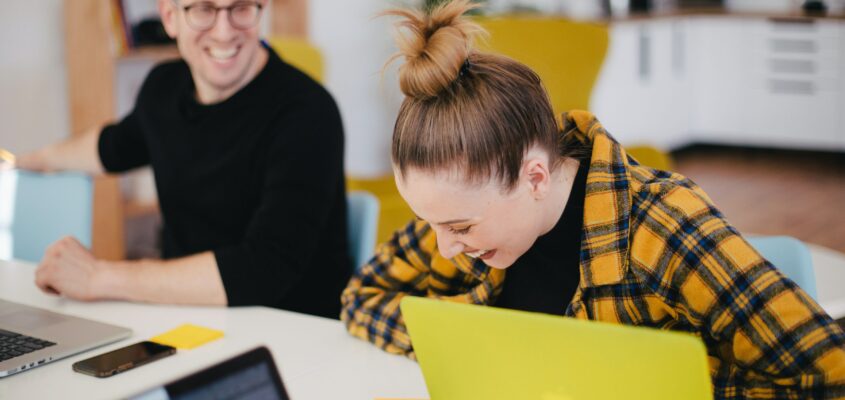 Want to Be Happy At Work? Do These 6 Things!
You spend at least 40 hours a week at your job. So you might as well be happy while you're there! If you're looking for a few ways to boost your workplace happiness, try out one or more of these 6 happiness-boosting practices.
1. Keep Gratitude on Your To-Do List:
When you're making your to-do list, make room for a shortlist of things you're grateful for. A gratitude list is proven to make you appreciate the positive aspects of your job. Which will make you happier at work overall.
2. Take More Active Breaks:
If you're feeling stressed at work you may not be taking enough breaks. Additionally, your breaks may not be as effective as they could be. Try to take more active breaks by taking a walk by yourself or with coworkers. This will not only help boost your energy it will boost your happiness at work.
3. Well-lit Makes it Well-Liked:
Light has an influence on how happy you are. Although plenty of windows and natural light are ideal, they may not always be available in your designated workspace. Bring in lamps and additional lighting. If your office feels dark or poorly lit and you'll be amazed at how much a well-lit space can lift your spirits.
4. Add a Plant or Picture:
Some offices can be seen as cold, stark, or stale. If your desk needs a little sprucing or added personality try bringing in a plant, a picture you love, or some other small decorative object that makes you smile. These personal touches will help you feel more at home in the office and they'll help you find something to smile about on particularly stressful days.
5. Bond With Your Coworkers:
Getting past the infrequent small talk and awkwardness phase with your coworkers can really help boost your happiness on the job! You'll look forward to going to work when you have tight-knit relationships with your coworkers and it will be easier for you to collaborate and communicate effectively.
6. Use Your Vacation Days:
If you find yourself getting glum or sluggish at work it may be time to take advantage of some of your paid time off days. There have been countless studies that prove your productivity and happiness increases after a vacation so book some flights, prep for a road trip, or plan a relaxing staycation and put your PTO to good use to boost your happiness at work when you return.
Even if you're in your dream career you may not be as happy as you could possibly be in your current job. If you want to be happier, try out one or more of these 6 happiness-boosting practices!
For more career advice, check out our blog!