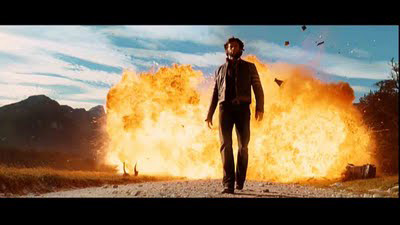 When Moving Forward, Don't Look Back and Sneer
You're ready to ditch your horrible boss, your 80-hour workweeks and your redundant projects for a job that will utilize your ample tech talents. Good for you! Just make sure you don't screw yourself over by focusing on the past.
Hiring managers will often ask why you're leaving your current role, or why you left your last one. Mentioning your scuffles with coworkers and the tense relationship you have with your current boss? Not a good idea.
Regardless of whose "fault" it is, conflict will not reflect well on you during an interview. The hiring manager may see you as potentially disagreeable or a liability. This will reduce your chances of getting the job.
Instead, always focus on the opportunity at hand.
"Why are you leaving your current role?"
You're looking to advance your career. You're looking to move forward. You're ready for the next opportunity. You think your technical skills have been honed and you want to contribute to a new company, a company like the one you're interviewing at.
Focus on the opportunity at hand instead of sneering at the horrible job in your rear view mirror. If you disclose too much on your less-than-ideal current situation in job interviews, you're less likely to get the offer you need to get out of there!