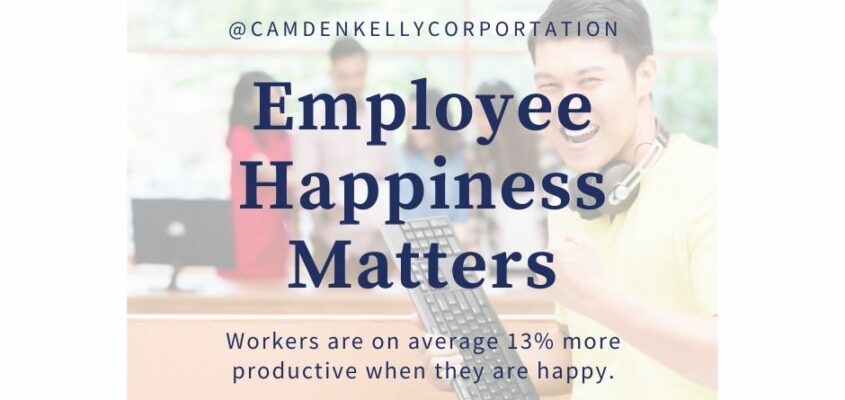 Why Employee Happiness Matters
Employee happiness matters.
According to Saïd Business School at the University of Oxford, UK, workers are on average 13% more productive in weeks when they self-reported as being very happy, in comparison to weeks when people reported being very unhappy.
Do you want your IT department running smoothly?
Do you want your technical employees to be productive?
Then you need to foster an environment that prioritizes their happiness.
It's common sense that competitive compensation, transparency, and stability play in happiness. But many companies take the magnitude of its significance for granted.
Compensation, transparency, and stability are what drive employee productivity and employee happiness. 
So let's talk about the things that aren't common sense, like engagement and culture. 
Employee Engagement
According to this study, there is a direct correlation between employee engagement and employee happiness.
Companies who score in the top 20% in engagement realize a 41% reduction in absenteeism, and 59% less turnover. Engaged employees show up every day with passion, purpose, presence, and energy.
It's not enough to avoid a non-toxic work culture if you want to retain top-notch technical talent. You have to show your employees that you care about them. A large amount of open job opportunities has created a dynamic where employers need to do everything they can to attract, retain and engage their technical employees. That means investing in company culture and benefits. 
Company Culture and Benefits
Now, how can you create a company culture and benefits package to increase your employees' happiness?
For technical professionals specifically, training and education benefits are vital. 
Technology is an ever-evolving industry.
Investing in your employee's growth saves them from having to do it themselves. By investing in your employees, it shows that you value their growth and the growth of the company. 
According to MetLife's recent Employee Benefits Trends Study 2019:
The top-ranking emerging benefit was, unsurprisingly, unlimited paid time off which a whopping 72% of respondents selected as one of the benefits they'd most want. Then rewards for healthy behavior, phased retirement, paid sabbaticals, and on-site free/subsidized services rounded out the top five list with over 60% of respondents listing each of these as emerging perks they'd value and see contributing to their happiness at work.
It's easy to see why the refrain of the importance of competitive compensation, flexibility, work-life balance, education opportunities, and security is repeated so often. If your organization is looking to foster a happy technical team that sticks around for the long term, the research shows your investment in employee happiness will pay off in increased productivity and higher retention rates. Keep this research in mind and your company will be on the right track!
If your a company that can't find the right fit for your technology roles, Camden Kelly is here to help! Get in touch with our recruiters and we will find you the employee of your dreams.