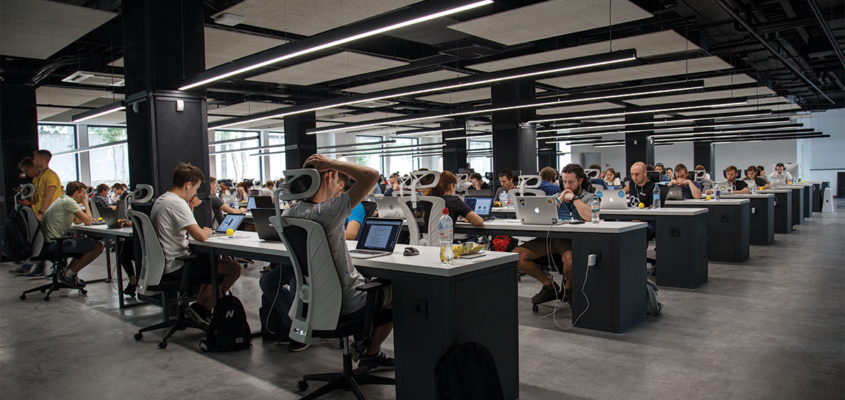 Are You Losing Top Talent Because One of These 3 Reasons?
Are you struggling to keep top technical talent at your company? You're not alone. I spend my days on the phone with top technical talent who are looking for new jobs and employers in the DFW area who are looking to fill their open positions, often because someone just left. Because I see both sides of the equation, I've noticed that a lot of companies are confused about what really motivates top technical talent to stay at their current job instead of leaving for the first enticing offer that comes their way. For most technical employees, it comes down to the following three reasons.
1. Flexibility: Flexible hours are more than just another nice perk, they can really improve your technical employee's lives. I've read so many articles on the number of people moving to the DFW area, and I'm sure you have too. It's easy to see as soon as you get on the road during rush hour! Some people are saying that over 1,000 people are moving to the DFW area every month, and it's taking a toll on our roadways. (As seen in the picture of the Dallas North Tollway!) There's been major construction in the area in an attempt to keep up with the population boom. The majority of the IT professionals I speak to are looking for jobs because their commute that was only 35 minutes last year is now closer to an hour and their bosses are sticking to the strict 8-5 traditional schedule that leaves them stuck in traffic. Instead, offering a little flexibility could go a long way in retaining your best technical employees. From flexible work hours to adjust the commute to the opportunity to work half days from home to the possibility of telecommuting 1-2 days per week, these perks add enough flexibility to help circumvent the newer, more intense traffic thanks to the massive population boom in DFW.
2. Inclusion in the Decision Making Process: Great people leave their jobs all the time because they don't feel included in the decision making process. When your top technical talent is left to wonder why they're assigned to certain projects over others or why they're not being included in the entire process from start to finish, they'll be more likely to seek out a new job opportunity. A lot of companies still separate the business side from the technology side, and that leads to an IT department who feels they can't contribute to the big picture or feels that their ideas aren't being valued. A little inclusion in the decision-making process goes a long way towards keeping your top technical talent around!
"Leadership is not about titles, positions, or flow charts. It is about one life influencing another."  John C. Maxwell
3. Competitive Compensation: Who doesn't want to feel like the company they work for appreciates the hard work they're doing? This rings even more true for technical employees, whose friends and professional network are all getting paid well and getting a lot of fun perks. Comparison is the thief of top technical talent if your employees see that their perks and compensation are falling woefully behind their friends. With that being said, a little investment goes a long way. I've seen someone leave a job because they were working on a 4-year-old, single-screen computer and simply wanted a dual screen setup. Other things that technical employees enjoy are free lunch, free gym memberships, free cell phones, paid pluralsight subscriptions or similar tech subscriptions, paid technical certifications, paid team outings. More than these perks, routine salary increases will do the most to help you retain your best technical employees. The cost of living is going up in the DFW area and so is the increase in job availability. Paying your people well, offering bonuses, and conducting annual reviews is the strongest way to keep your best people around.
Stop losing your top technical employees! Increase flexibility, include them in the decision-making process, and offer competitive compensation from salary to perks if you want to address the most common complaints of IT professionals.
And, if you want more insights on what makes great technical employees stick around, feel free to contact us anytime. We'd love to discuss the IT hiring trends in DFW with you!